Celebrate Your Independence on Valentine's Day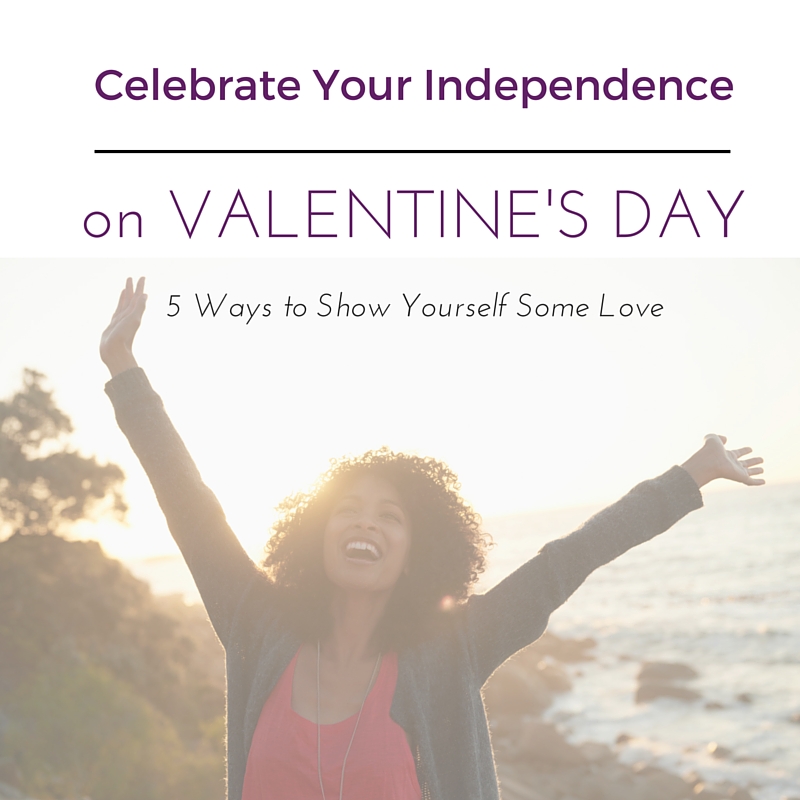 Celebrating solo on February 14th? What a perfect opportunity to show YOURSELF some love!


(Restoring relationships is my passion, so it only made sense that the first blog post is dedicated to a holiday that celebrates relationships.)


What do you do when you find yourself without a romantic partner on Valentine's Day? If you embrace the day like any other then I applaud you! But if you find yourself struggling with the single life then this post is for you.


Days like these can be difficult to spend alone. I get it...I really do. I invite you to pause, breathe, and stay with me as I offer you some suggestions on how to spend Valentine's Day celebrating your independence. Sound like a stretch? Just stay with me for a bit.


You may not be in a romantic relationship, but you ARE in a relationship that surpasses any other relationship. That's right! Your relationship with YOURSELF is the most important relationship you're in and deserves to be celebrated!


"The most powerful relationship you will ever have is the relationship with yourself." - Steve Maraboli, Life, the Truth, and Being Free


You do not have to wait for someone else to shower you with love. Sure it feels great when someone shows us attention, but we shouldn't have to wait to treat ourselves. Here are 5 ways to show yourself some love and celebrate your independence on Valentine's Day:


Plan a fun outing with friends. Gather your tribe and go see a funny movie, make reservations for dinner, or plan a trip to the spa! Make a pact that the tone of the day will be celebratory and upbeat.
Check something off your bucket list. Maybe you've been itching to go skydiving or take a gourmet cooking class. Go try something new! You may surprise yourself with a newfound talent.
Plan a special celebration with your children. If you have kids dedicate the day to celebrating your bond. Make and exchange Valentine's Day cards and list out what you love and appreciate about one another. Set the table, skip the cooking and busy restaurants, and order takeout. Then read your lists out loud. Model to your little ones that all relationships deserve celebration.
Take yourself out on a date. Go to that new restaurant or movie you've been wanting to check out...ALONE. Yes, alone! Spending time alone does NOT have to be lonely. I encourage you to view this as an act of EMPOWERMENT. That's right! You are EMPOWERING yourself to enjoy life regardless of your relationship status. SELF EMPOWERED = CONFIDENCE. Woo! Nothing's sexier than a person who exudes confidence!
Volunteer your time. If you really want to feel good from the inside out and put life into perspective, volunteer your time. Contact your local hospital, nursing home, or homeless shelter and donate your time to people who will value your efforts. Spread some love and feel the love in return!


Whatever you decide to do, I invite you to be kind to yourself. We often neglect, underestimate, and dismiss our self-care, but self-care is the prerequisite for all healthy relationships. When you get into the habit of treating yourself with kindness, love, and respect you will never tolerate anything less. Get into the habit of showering yourself with some love this Valentine's Day. You may be surprised how good it can feel!